Swimming Pool design with 3d animation
See your outdoor garden design ideas transforming into fully interactive walkthrough animation. We provide 3D Design concepts & animation presentations which can be useful especially for complex designs and large or challenging sites, where it may be difficult to envision what the finished design will look like in reality. we can deliver photorealistic animated renderings of your new outdoor living space with professional & unique concept on 3D with different views.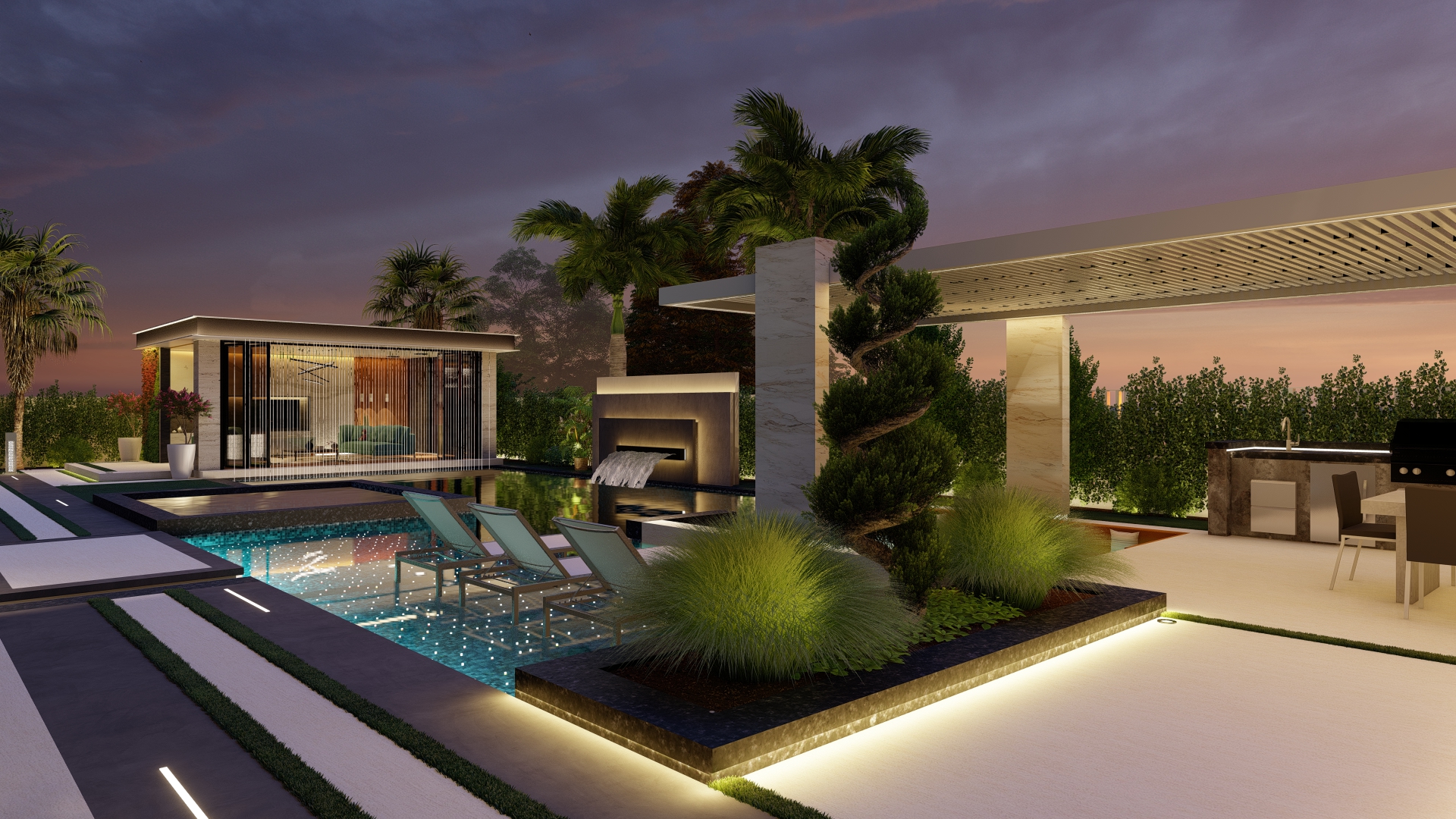 Take a look at our latest 3d walkthrough designs for the outdoor space. All designs incorporate a stunning yet stylish formal garden around the house, with a more naturalistic approach to the garden.